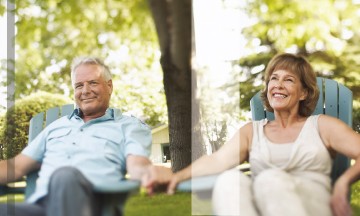 OUR UNIQUE PROCESS
STEP ONE
We offer a complimentary financial review and conversation wherein our value proposition is explained, so we can help you address key questions to help you reach your specific goals and objectives.
STEP TWO
"The Turning Point Discovery Process" - This is the fact finding process in which financial strengths, weaknesses and opportunities are uncovered. Often during this phase, mutual confidence is strengthened as we seek to leverage your true wisdom and more fully understand your values, goals and objectives.
STEP THREE
"The Strategy Circle" - This is the essential decision-making step of our process. Based upon the information gathered in our Discovery Process, we will work with you to tailor a strategy to meet your unique financial objectives.
STEP FOUR
We implement our strategies based on "The Golden Rule." We want to do only what is in your best interest for the long-term. We want you to be 100% satisfied that we have helped you set the right course, and this is also in our best interest because you may then be more likely to promote us to others and help us build our reputation throughout the community.
STEP FIVE
"Life-Long Learning" - We believe that the only constant in life is change. Dealing with changes, forcing a person into denial, or change can be embraced and used as an opportunity for improvement. Our process employs an annual review of the strategies we implement in order to help give you the reassurance that the strategy we initially put in place continues to meet your life's changing needs into the future.